Apple has launched its affordable, compact iPhone line – iPhone SE (2020). Although the product has a slightly outdated design, it has a very powerful processor and great camera. This super product is appreciated for its performance and reasonable price. The biggest drawback is only the short battery life.
Despite these weaknesses, Apple still sells quite a lot of second-generation iPhone SE series. Users can choose one of three colors of iPhone SE 2020 – white, black and Product RED – Red.
Black is a more traditional, sophisticated and mysterious color. When wearing this color version, iPhone SE 2020 looks luxurious with glass back and aluminum frame. One drawback is that fingerprints and smudges will print quite clearly on the black glass back of the iPhone SE.
The white version always feels subtle but still simple. The white iPhone SE (2020) has a shiny glass back but doesn't have as many fingerprints as black or red. White is complemented by a matte silver frame.
It is important to note that the front of the iPhone SE 2020 has a black border instead of white. In addition, the white version also stands out among the 3 color versions. The white iPhone SE 2020 will look great using the same transparent protective case.
Apple offers gorgeous reds for some of its products, and this one is no exception. Red makes the iPhone SE (2020) stand out and gives off a strong vibe. In addition, each time RED purchases, customers are contributing directly to the relief fund COVID-19.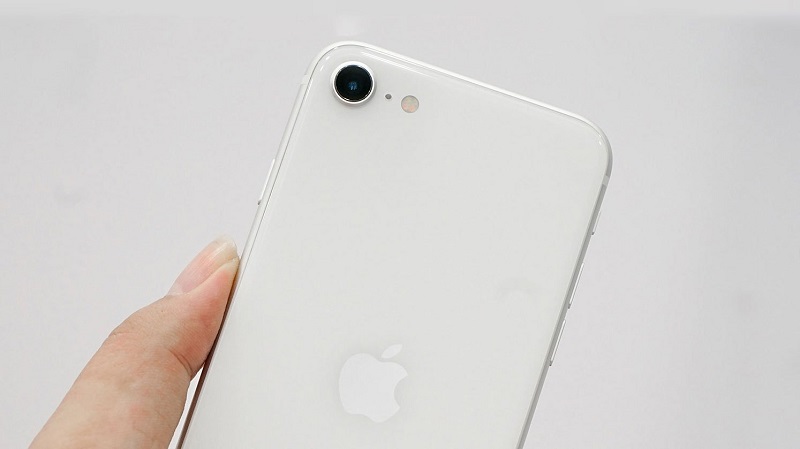 The red back of the iPhone is surrounded by a translucent red frame. In general, the red color option for iPhone SE 2020 will be a prominent fashion accessory. At the same time, red also helps to stand out with the silver logo on the back. Stains and fingerprints are also hard to see on the red version.
If you like the traditional style, choose black. If you like impressing with a clean and simple iPhone SE 2020, choose white. If you are the type of person who dares to do it, red is a good choice. Of course, users can choose any color that suits them best, as long as you like.